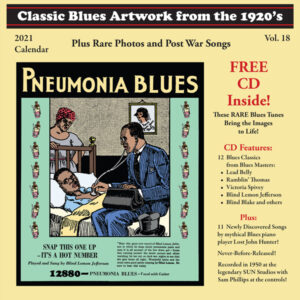 The city's in turmoil, crowds are rioting in the streets, people are starving, and the stock market's on the brink of collapse. Sound familiar? Instead of one political party or another being blamed, however, "the Jews are responsible for our misery." If this sounds like Nazi propaganda, guess again—it's an amazingly prophetic Austrian silent film made in 1924. "The City Without Jews (Die Stadt Ohne Juden)," available from Flicker Alley in a deluxe Blu-ray/DVD duel-format edition, is a bold, apocalyptic piece of social commentary that's a must-see for film and history buffs alike.
While the expulsion of the Jews from Utopia (a thinly-disguised Vienna) is initially celebrated, the maneuver triggers a boycott that soon spells economic disaster. How controversial was the H.K. Breslauer film? For openers, Hugo Bettauer, the author of the best-selling novel it was adapted from, was murdered seven months after the picture's release.
This darkly satiric low-budget movie, shown in New York in 1928 and last screened in Europe in 1933, was long presumed lost and recently restored after a print turned up in a Paris flea market. The digital release boasts a splendid newly commissioned score by pianist Donald Sosin and klezmer violinist Alicia Svigals; an illuminating interview with the managing director of Filmarchiv Austria is among the bonus materials.
"Test Tube Babies/Guilty Parents," the latest volume in the Forbidden Fruit series (available from Kino Classics on Blu-ray), presents a pair of celluloid curiosities as bizarre as they are provocative. The first is a strange hybrid of sexploitation flick and sex ed lecture, while the second feature frames the exploitative aspects of the story with an attorney lecturing a jury. Both get moralistic in the end.
"Test Tube Babies" (1948) introduces us to a young couple, struggling to get ahead. Wifey gets bored with hubby and hosts a wild party, while he's working late at the office. A pal brings a date to the shindig but hits on another man's wife (Georgie Barton, in the movie's best performance), who treats us to a striptease before getting into a catfight with the guy's date. Chagrined, the young couple try to start a family, visiting an artificial insemination expert when the attempt fails.
"Guilty Parents" (1934) is an equally titillating cautionary tale wherein a sweet young thing is initiated into a club with a game of silhouette striptease before her boyfriend apparently takes advantage of her. Later when she auditions for a job at a café, the owner tries to pimp her out to a customer; before long he blackmails her into procuring women for his clients. Gertrude Astor, perhaps best known for her supporting roles in Laurel & Hardy and Charley Chase comedies, is the only recognizable name in the cast.
If the pandemic blues have got you down, Blind Lemon Jefferson's "Pneumonia Blues" will make you feel better. You'll find it on the CD enclosed with Blues Images' 2021 Blues Calendar along with rare 1920s recordings by Lead Belly, Meade Lux Lewis, Victoria Spivey (an unreleased test pressing of "Witchcraft Blues") and other masters of the genre. Plus the long-lost first blues session recorded at the fabled Sun Studios by one Lost John Hunter, all in exceptional sound quality—not to mention the calendar itself, crammed with rare photos and artwork.
"The Magnificent Dunbar Hotel," a play by Levy Lee Simon, takes us back in time to the 1930s and '40s on Los Angeles' Central Avenue in LA, where the jazz and the women were reportedly equally hot. It's one of nine scripts in the new Robey Theatre Company Playwriting Series, available in both paperback and ebook format. Among others are "Birdland Blue" by Randy Ross, which imagines a summer night in the life of Miles Davis at Manhattan jazz club Birdland in 1959; and "The Emperor's Last Performance" by Melvin Ishmael Johnson, tracing the life and career of pioneer African-American actor Charles Gilpin, star of Eugene O'Neill's "The Emperor Jones." All three plays premiered at The Robey Theatre Company in L.A.