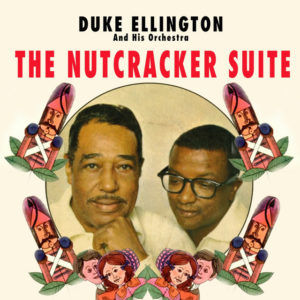 Spike Jones had his offbeat version of "The Nutcracker Suite," Duke Ellington had his elegant variation. Tchaikovsky's beloved holiday treat swings into Orange County Dec. 15 when the Duke Ellington Orchestra—the only ensemble continuing the tradition of the maestro—performs the composer's jazzy version in the Renée and Henry Segerstrom Concert Hall in Costa Mesa. The program, presented by the Philharmonic Society of OC, will include additional works to be announced.
The Duke was in top form in 1960, having made a major comeback at the Newport Jazz Festival a few years earlier. "Nutcracker" was just one of six albums he released that year, in a period when he was turning up on magazine covers like "Time," touring Europe extensively, creating hit movie soundtracks, recording some of his best albums and winning multiple Grammy Awards.
Ellington ("Sophisticated Lady"), who had a huge impact on popular music in the late 20th century, arranged the album with his longtime collaborator Billy Strayhorn, whose idea it was. The fruit of their fertile minds included "Peanut Brittle Brigade," "Sugar Rum Cherry (Dance of the Sugar-Plum Fairy)," "Danse of the Floreadores," and "Arabesque Cookie." (American Ballet Theatre's "Nutcracker" opens tonight at Segerstrom Center for the Arts and runs through Dec. 22).
Writer-director Ori Savan's "Harmonia" (newly available on DVD and digital platforms from Film Movement) takes us behind the scenes at the Jerusalem Philharmonic, where a tense melodrama is taking place. Abraham, the conductor (Alon Aboutboul) is happily married to the group's harpist, Sarah (Tali Sharon), but their inability to have a child is putting a strain on the marriage. Enter Hagar, a French horn player (Yana Yossef), who joins the orchestra and soon agrees to carry a child for the couple.
The love triangle is a modern adaptation of a biblical story. Plotting and characterization are strong, aided by the performances of the three leads. Original music by Yaniv Fridel and Ofer Shabi is a plus. The film's slow, deliberate pace makes it seem much longer than it is; continuity suffers from subtle leaps in time that initially cause confusion.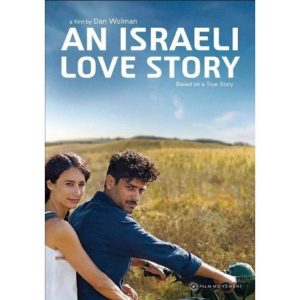 A more compelling film is "An Israeli Love Story" (also available on DVD/digital from Film Movement), inspired by a monodrama by Pnina Gary and based on a true story. The strong naturalistic acting pulls you in immediately, and holds your attention throughout, as aspiring actor Margalit (Adi Bielski) meets charismatic kibbutznik Eli (Aviv Alush) on a 1947 bus trip to Haifa to see a play.
Eli, a soldier in Israel's pre-state underground army, is in a relationship when they first meet. Margalit doesn't waste any time when her girlfriend (Maya Wertheimer) tells her he's free; he's quick to reciprocate her attention but there's a shadow hanging over them, as we're told at the outset. Their doomed love affair plays out against the backdrop of a rapidly changing Israel in the process of becoming an independent country.
Producer-director Dan Wolman's skill in telling a story is aided and abetted by Bielski and Alush, who make their characters so real and engaging you feel you know them personally. Ori Vidislavski's music and Ran Aviad's cinematography are equally inviting, making it difficult to remain a dispassionate viewer. Both "Love Story" and "Harmonia" reward the movie lover who prefers story and character to the overblown special effects that have compromised American cinema.