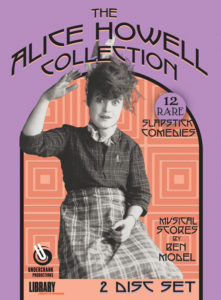 Timing is everything, and the time is now for plays and films about women of substance and worth. Anna Ziegler's "Photograph 51" (through today at South Coast Repertory) is just such a play, about a scientist named Rosalind Franklin, who played a major albeit little known role in the discovery of the structure of DNA. One only wishes it were a better play.
"51" would have made a good 45-minute one-act; at 100 minutes it seems padded. It's an awkward, exposition-heavy drama that tells more than it shows, with five male characters taking turns narrating the story of the singular woman who fights for her place in a man's world, in this case the Biophysics Research Unit of King's College in 1950s London. The play only really catches fire when the characters interact, which isn't nearly often enough.
Helen Sadler (as Franklin) and Giovanni Adams (as James Watson, who would go on to share a Nobel Prize for his work with two of the other men) stand out among the actors. Kimberly Senior cleverly moves her 6-member cast about an almost bare stage but she's yet another director with impressive credits who apparently didn't bother to do a sound check from the back of the house—an unpardonable faux pas with an actor like Sadler who nails her character but has difficulty projecting her voice.
Alice Howell, a forgotten slapstick comedienne whose silent film career peaked in 1921, has happily been resurrected from near total obscurity as a result of a DVD Kickstarter. I'm proud to be one of the backers of "The Alice Howell Collection"(available on DVD from Undercrank Productions), which offers a dozen of her newly-restored short comedies. Chalk up another one for Ben Model, who created new scores, co-curated with Steve Massa, and produced the collection in association with the Library of Congress.
Mary Pickford, as renowned as Howell is obscure, shines anew in two recently restored features (both available in dual DVD/Blu-ray editions from Flicker Alley). "Fanchon the Cricket" (1915) is a revelation, a long-lost film that turned up a few years ago in a nitrate dupe at the Cinematheque Francaise and an incomplete nitrate print the British Film Institute. It's the only film in which Mary shared the screen with siblings Lottie and Jack, and the only American silent feature based on the work of novelist George Sand.
"Fanchon" is pure delight, an "adult fairy tale" about a mischievous, playful wild child, a brat who lives in the woods and craves attention—the quintessential waif, the character that made Pickford rich and famous. "Little Annie Rooney" (1925) stars Mary as a tomboy (opposite William Haines) in a comedy-drama she also wrote. Though she was 33 years old at the time, the actress is thoroughly convincing; small wonder the film was a huge hit with her public. With new, original scores, these films restored by the Mary Pickford Foundation offer a perfect opportunity to discover or rediscover one of the silent era's most popular and enduring personalities.